Manhattan, NY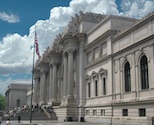 With over twenty years practicing estate planning and elder law, the firm's attorneys and paralegals have comprehensive experience and receive continued training in this growing and changing field of law. Long-term care insurance has been playing an increasing role in the growing field of estate planning and elder law. Briefly stated, it is insurance that pays a fixed monetary benefit, usually per day, for a designated benefit period during which the insured generally receives care at home or in a nursing home. Long-term care insurance is not a typical health and medical insurance program. The goals of long-term care insurance are to enable the insured to:
Pay the expenses of long-term care
Allow policy holders to go on Medicaid when the policy benefits are exhausted without first having to spend down their assets to become eligible (New York has a long-term care partnership)
Maintain and protect estate assets
Leave an inheritance to family (one of the most common incentives and justifications for purchasing this insurance)
Select the facility where long-term care is received (either an assisted living facility, adult day care center, continuing care retirement community, nursing home, or at home)
Select the caregivers (doctors, nurses, home care providers)
Receive federal income tax benefits, allowing policy premiums to be deductible as medical expenses (policy benefits may also be tax-free),
Maintain independence without having to rely on others.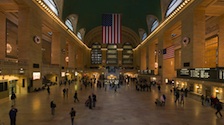 Although long-term care insurance is a financial product and may be purchased through agents, senior citizen organizations and/or employers, an elder law estate planning attorney works closely with long-term care insurance policyholders to assure that they are more than adequately provided for, designing a complete estate plan with this insurance together with Medicaid planning, if necessary.
New York City offers tremendous resources through its Department of Aging for seniors and baby boomers.

We see an increasing need for our services from baby boomers who want to help navigate the increasing choices for their parents around "aging in place" and affording nursing home or assisted living care. Ettinger Law Firm offers free consultations for family members concerned with making sure that their New York County parents and senior citizens are well-prepared for the future.