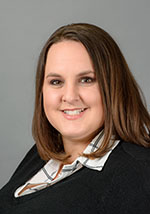 Tiffany LaBelle
Legal Assistant
Before joining the firm in January 2010, Tiffany's passion for work in the legal field was ignited by a personal tragedy which inspired her to want to help others. Serving a term on the Grand Jury confirmed her love for the law. She graduated from Russell Sage College with a degree in Political Science/Pre-Law in 2008 and secured employment in a well known matrimonial and criminal defense law firm.
Tiffany now works hand in hand with Senior Paralegal, Lisa Govel, in assisting with applying for nursing home and home care Medicaid benefits for our clients
Tiffany was married in September 2011 and has two children, Riley and Benjamin.