Ettinger Law Firm, located on 125 Wolf Road in Albany, has been exclusively engaged in estate planning and elder law since 1991. For two decades, we have been working to help senior citizens to avoid probate proceedings; save legal fees; reduce or eliminate estate, capital gains and income taxes. Protecting our clients' assets from nursing home costs with Medicaid Planning or a Medicaid Asset Protection Trust is also one of our main areas of expertise.
Find a free seminar on the "Four Pillars of Estate Planning" in the Capital District by clicking here. We also have an office in Saratoga Springs. As estate planners and elder law advocates, we address the following legal areas in our clients' estate plans:
The Third Judicial District's Albany County Surrogate Court is located at 30 Clinton Avenue in Albany. The administration of a deceased person's estate comes under its jurisdiction. New York State Surrogate Court oversees probate proceedings in order to ensure that the assets of the estate are managed and distributed in accordance with New York State law and/or the decedent's wishes.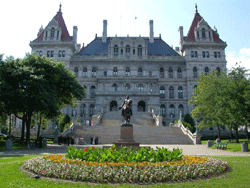 One of Ettinger Law Firm's objectives is to keep our clients' estates out of Albany County's Surrogate Court. With a correctly created and executed estate plan, it may be possible to avoid probate. Our attorneys and paralegals work to efficiently settle a will or administer a trust so that assets are distributed without having to wait for potentially lengthy court proceedings. The New York Legislature is seated at the New York State Capitol in Albany County. Both the Assembly and the Senate are in session from January to June when state legislators represent their districts and lobby to pass their bills into law.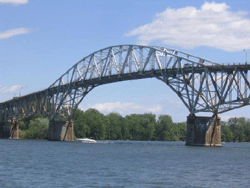 Over the next twenty years, elected state government officials will be faced with accommodating an aging population. From 2010 to 2030, Albany County residents 65 years and older are expected to increase by nearly 40%. The younger elderly population (ages 65-74) will grow by about one-third. Standing committees, legislative commissions and task forces conduct research on issues affecting New York State's growing senior citizen population. For more information on how you may support your state senator and assemblyman or woman pass a bill into law, visit http://www.nysenate.gov and http://assembly.state.ny.us.
For information on issues concerning senior citizens throughout Albany County, contact: Department for Aging, 162 Washington Avenue Albany, NY 12210 (518) 447-7177