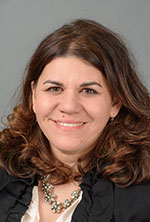 Alison Thompson
Senior Paralegal
Alison Thompson has been with Ettinger Law Firm since 2011. Prior to joining our team, Alison worked as both a classroom and special education teacher in the South Colonie Central School District. Alison earned her Bachelor's of Science in Elementary and Special Education at The State University of New York at Plattsburgh and a Master's Degree in Literacy from the University of Albany.
Her responsibilities with the firm include drafting estate planning documents, supervision of the drafting staff, and handling the firm's on-going technology upgrades.
Alison lives in Saratoga County with her husband, Richard, and sons, Carter and Colin.