Bonnie Kraham
Attorney and Counselor at Law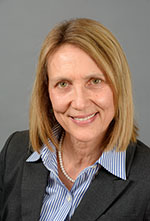 bkraham@trustlaw.com
Download VCard
800-500-2525 Ext: 119

125 Wolf Rd #225
Albany, New York 12205
75 Crystal Run Rd #G34
Middletown, New York 10941
340 Broadway 3rd Floor
Saratoga Springs, New York 12866
When her mother was diagnosed with Alzheimer's disease, Bonnie Kraham learned firsthand about the challenges families face with their failing loved ones in the areas of personal care, medical needs, quality of living and financial protection.
"I had already been an attorney practicing in the area of estate planning when my mother became ill. I went to an Alzheimer's support group and consulted with professionals to best protect my mom and keep her as comfortable and happy as possible. But no matter how much you do for a loved one with dementia, you always end up feeling inadequate." It is this personal experience and understanding that Bonnie brings to her approach as an elder law and estate planning attorney.
Bonnie has spent most of her legal career practicing in the areas of elder law and estate planning, including writing articles and giving presentations on those topics.
She finds it satisfying to help clients bring order and planning to decisions that many dread confronting such as end of life issues, saving taxes, protecting assets, avoiding probate, contemplating one's own incapacity, keeping assets in the bloodline, caring for aged or infirmed loved ones, and trying to prevent fighting over assets after we're gone, just to name a few topics.
Having represented clients in guardianship cases and will contests, Bonnie knows how expensive, lengthy and intrusive such proceedings can be. "The time to get your legal documents in order is today," Bonnie says. "Whether the solution is setting up a trust, executing a will, or finally signing your power of attorney, health proxy and living will, the time to assess your needs is now. That 'someday I'll get around to it approach' is robbing yourself of your power to determine your future." Bonnie has been very active in the community. She served in the Orange County Legislature for four years, and also served as Town Justice in the Town of Wallkill in Orange County for over three years.
Her public service is not limited to elective office. As a young mother in Goshen, New York in the 1970's, she started that community's first recycling program. She volunteered in her children's schools, for the League of Women Voters, Little League and Friends of Thrall Library. She is a past President of the Women's Bar Association of Orange and Sullivan Counties, and former chair of the Town of Wallkill Human Rights Commission.
Bonnie graduated magna cum laude from SUNY New Paltz with a major in Speech Communications. As her children grew, Bonnie worked in marketing, sales, research and writing. After Bonnie's children went to college, she resumed her education and earned her law degree from the University of Miami School of Law. She has two sons, Kevin and Brendon. Her grandchildren are Grady, Miles, Cooper, Lucy and Cody.
Education
Juris Doctor (J.D.), University of Miami, 1995
Bachelor of Arts (B.A.), SUNY New Paltz, 1981
magna cum laude
Jurisdictions Admitted to Practice
New York, 1996
Florida, 1996
Professional & Bar Association Memberships
Women's Bar Association of Orange and Sullivan Counties
Past President
Women's Bar Association of the State of New York