Frequently Asked Questions (FAQs)
Click on the links below to have your questions answered.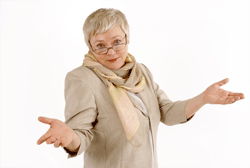 Many strategies exist to protect your assets into your golden years. Sometimes the biggest challenge is just choosing the right one. Ettinger Law Firm attorneys are trained to first listen very carefully to a couple's or individual's unique set of family and/or business circumstances. This can be an emotional and difficult conversation but a necessary one. They make recommendations only after thoroughly understanding long term goals and the dynamics of each situation.
For information on our free seminars about the "Four Pillars of Estate Planning" in New York State, please click here.
"We were very pleased with the level of service received from Ettinger Law Firm. The lawyer that helped us was very knowledgeable and guided us through a unique family situation, and set up our trusts appropriately. We were also pleased with the accessibility of the team to answer our questions. I would highly recommend Ettinger Law Firm."