James Asquith
Attorney and Counselor at Law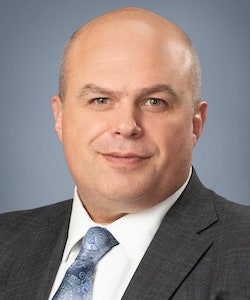 Throughout his legal career, James Asquith has worked exclusively in the area of elder law and has experience with Medicaid planning, applications, and Fair Hearings, guardianships, special needs planning, estate planning, estate administration and real estate transactions. Based on his past work experiences, James understands and appreciates the value of careful planning so as to avoid expensive, protracted and unnecessary court proceedings in the future. Seeing clients and their families endure the strain of such proceedings and understanding the need to avoid them drew James to Ettinger Law Firm. It is James's goal to assist clients to develop an effective elder law estate plan. In so doing, clients can plan for the possibility that they might need long term care in the future, they can protect their hard earned assets, and they can appoint persons of their own choosing (rather than a court's) to manage their affairs in the event they can no longer make decisions for themselves.
James was admitted to practice law in New York in 2013 and in New Jersey in 2012. He graduated from New York Law School in 2012 and from Staffordshire University in England in 2000 with a degree in History and Politics.
Prior to his career in law, James worked as a ski guide in Val d'Isere and Tignes in France and then as a ski instructor in Colorado, Australia, New Zealand and Canada. After an absence of nearly ten years, James returned to the ski industry to coach racers and has been coaching at Thunder Ridge in Patterson, New York for the past three seasons.
Having recently moved from Queens to Dutchess County, James now lives with his wife, Lori and two boys, Alexander and Daniel in Pawling, New York.
Education
J.D., New York Law School, 2012
B.A., Staffordshire University, 2000
Graduated with honors
Jurisdictions Admitted to Practice
New York, 2013
Professional & Bar Association Memberships
1. New York State Bar Association
Elder Law and Special Needs Section
2. Dutchess County Bar Association