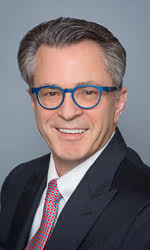 Michael Ettinger
President, and Attorney and Counselor at Law
mettinger@trustlaw.com
Download VCard
800-500-2525 Ext: 114

3000 Marcus Ave #1E7
New Hyde Park, New York 11042
50 NY-111 #210
Smithtown, New York 11787
1 Huntington Quadrangle #2S12
Melville, New York 11747
425 New York Ave
Huntington, New York 11743
100 Merrick Rd #212W
Rockville Centre, New York 11570
6369 Mill St #211
Rhinebeck, New York 12572
A member of the New York Bar since 1980, Michael Ettinger has been devoted exclusively to elder law estate planning since 1991. And with good reason. "Elder law estate planning is one of the most professionally satisfying areas of law", says Ettinger. "When done properly, it can give clients an enormous sense of gratification and peace of mind. By emphasizing trusts, rather than wills, we help clients preserve and protect their assets from the expense and delay of probate while at the same time making sure that everything is not lost to nursing home expenses and taxes."
Mike's experience in estate planning and elder law has helped him build a successful practice, as President of Ettinger Law Firm, with fifteen office locations throughout New York State. Michael Ettinger is an author in respected legal publications, such as the New York State Bar Journal, and has published over sixty articles on estate planning and elder law subjects. He currently serves as a contributor to the bestselling book, Understanding Living Trusts, published by Schumacher, and authored "Elder Law Estate Planning", available on Amazon.com. Mr. Ettinger is a member of a number of professional associations, including the National Academy of Elder Law Attorneys and the New York State Bar Association and was a Founding Member of the American Academy of Estate Planning Attorneys, a Charter Member of ElderCounsel and a Founding Member of The American Academy of Special Needs Planning. He is also the past President of the American Association of Trust, Estate and Elder Law Attorneys.
Born and raised in Montreal, Canada, Michael Ettinger received two law degrees, one in French Civil Law and the other in English Common Law from McGill University in Montreal. There he graduated with honors and was named University Scholar. After law school, he obtained his Master of Laws degree from the London School of Economics in 1978.
Michael is married to Suzanne Ettinger, Esq., and has three children from a previous marriage, Ian, Zoe and Austin.
Education
Master of Laws (LL.M.), London School of Economics, 1978
Bachelor of Laws (LL.B.), McGill University, 1977
With Honors
Bachelor of Civil Law (B.C.L.), McGill University, 1976
With Honors
Jurisdictions Admitted to Practice New York, 1980

Professional & Bar Association Memberships
American Association of Trust, Estate and Elder Law Attorneys
Member Since: 1993
Founding Member and Past President
New York State Bar Association
Member Since: 1980
National Academy of Elder Law Attorneys
Member Since: 1992