Ettinger Law Firm, located on 75 Crystal Run Road in Middletown, works to keep its Orange County clients out of Surrogate Court by drafting trusts, which help avoid probate. For over twenty years, our attorneys and paralegals have been employing various estate planning instruments which can help to protect the present and future value of your assets –while you're still living and for your heirs. They include: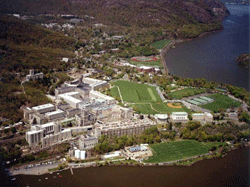 Our elder law attorneys assist in planning for Veterans Benefits and protecting assets from nursing home costs. Designated administrative staff members also keep our clients' estate plans up-to-date with our trademarked program, The Lifetime Estate Planning Process. Client relationships can span decades. For information on attending a free seminar on estate planning in the mid-Hudson Valley region, please click here.
Here is a checklist to determine of you need a legally executed will:
What kind of property do you own? Where is the property located?
Do you have property in a second state?
Are you aware of the New York State statute that determines who would take the property if you die without a will?
How is the property owned, e.g. jointly?
Do you want specific items of real or personal property to be given to certain beneficiaries?
Do you wish to establish a certain kind of trust for the purpose of maintaining an income for a surviving spouse, elderly parent, minor child or a spendthrift relative?
Is contributing your organs to medical research upon your death a desire of yours?
Is it advisable to appoint a guardian over property or the person of minor children or incompetent persons?
Do you want to select a personal representative (executor) to handle the administration of an estate?
Have you considered the possible tax consequences to the estate without a will and to the beneficiaries, devisees or heirs?
Do you want any tax owed including state inheritance taxes to be paid out of specific bequests?
If married, and the couple die in a common accident, have the consequences to their respective estates been considered?
What powers and authorities do you wish to bestow on the executor, guardian or trustee?
Are you aware that Surrogate Court files are open to the public?
The 9th Judicial Court in Orange County is located on 30 Park Place in Goshen. Honorable Robert A. Onofry oversees this Surrogate Court's probate proceedings which include distributing assets in accordance with State law if a valid will is not in place.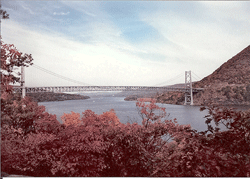 Bucolic Orange County, bordering both the Hudson and Delaware Rivers, is the home to the United States Military Academy at West Point. The Great Valley of the Appalachians begins and ends here. American history academics know the region well – as the County is named in honor of William III of Orange. Middletown, Port Jervis, Newburgh, Tuxedo Park, Deerpark, and Cornwall-on-Hudson are considered to be among the fastest growing suburban regions of the New York City Metropolitan Area. Middletown's senior population is rapidly growing. Age 65 and over residents are currently 12% of its total of 26,005.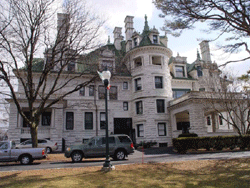 Orange County offers a variety of cultural and tourist attractions including the Harness Racing Museum and Hall of Fame in Goshen, the Mansion Series of jazz and bluegrass events hosted by Friends of Music at Middletown's Mansion at the Community College, and Museum Village of Old Smith Clove, a living history museum. County residents and tourist enjoy a wide variety of shopping experiences including the arts and crafts village of Sugar Loaf, a plethora of antiques stores as well Woodbury Commons reported to be the world's largest collection of luxury designer and name brand outlets.
For more information on community services for senior citizens living in Orange County, contact: Office for the Aging, 18 Seward Avenue 2nd Floor Middletown, New York 10940 (845) 615-3700