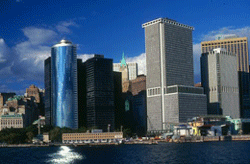 Ettinger Law Firm, located at 900 South Avenue in Staten Island, has been advising clients on issues of estate planning and elder law for twenty years. One of our primary objectives is to keep our clients' assets out of Surrogate Court by drafting and executing revocable living trusts rather than last wills and testaments. Unfortunately many people die without a valid estate plan because they are reluctant to discuss their property and finances with "strangers"; others procrastinate, then die prematurely; some do not want to face their mortality; and others cite costs.
It is often less costly in the long run to create an estate plan. Much of property's value will diminish if it is passed to heirs according to state laws through probate proceedings. Estate plans are as individual as the people who will benefit from them. Estate plans may include the following types of trusts depending on a varying set of personal circumstances: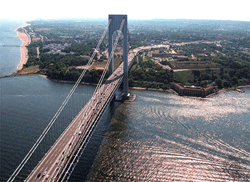 We also act as elder law attorneys; drafting power of attorney forms and wills as well as Medicaid Planning, Estate Administration and Probate and planning for Veterans Benefits. Our dedicated team of administrative professionals also work to keep our clients' estate plans updated with our trademarked Lifetime Estate Planning Process. Our client relationships span decades.
Call the Ettinger Law Firm to schedule a free consultation or to sign up for a seminar in Staten Island at 1-800-500-2525 x111.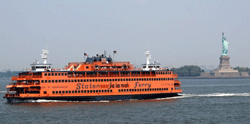 The 13th Judicial District Surrogate Court is located at 18 Richmond Terrace on Staten Island. It has jurisdiction over the probate of wills, the grant of administration, and supervision of the management and settlement of decedents; estates, including the collection of assets, the allowance of claims, and the distribution of an estate.
Staten Island, located in Richmond County, is the most suburban of the five boroughs of New York City. The free Staten Island Ferry connects the borough to Manhattan and is a popular tourist attraction as it ferries past the Statue of Liberty, Ellis Island and Battery Park City. St. George, Tompkinsville and Park Hill are the island's most urban neighborhoods, home to St. Paul's Avenue-Stapleton Heights Historic District which features large Victorian homes. Staten Island is connected to Brooklyn via the Verrazano-Narrows Bridge.