Testimonials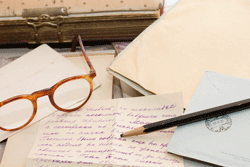 "I am very happy with the quality of service I received and highly recommend your office whenever possible". – R.M.
"Your staff and Mr. Ettinger were all business-like and professional as well as friendly." – A.R.C.
"I would recommend the Ettinger Law Firm to anyone interested in estate planning." – S.I.
"I am compelled to contact you regarding Allison Rich who has been assisting me with a most complicated case of applying for Medicaid for my father. Allison Rich was the ultimate professional during this entire time. She spent hours upon hours, researching and following up email upon email and always in a timely manner. She possesses the fantastic balance of both professionalism and understanding of the continual roadblocks I encountered. Her guidance has been so appreciated. She helped with me with every step along the way. I truly could not have done this without her. I am still working on some of the hopefully last steps in order to "close the case" for me.
I'm sure you know how fortunate you are to have Allison Rich represent Ettinger Law Firm. I have been sharing her name to everyone I know! Her work ethic is beyond commendable and I am forever thankful for her never-ending patience and direction. I began this process with an Elder Attorney consultation in Suffolk County who was not professional and utterly useless. Fortunately, I found Ettinger Law Firm which in turn led me to Allison Rich. I cannot say enough about her and wanted to be sure to share my gratitude, with you as well." - L.R.
"We were very impressed with the knowledge, expertise and professionalism of your office. We've even recommended your firm to other attorneys. Thank you for making a confusing issue much clearer." – R.W.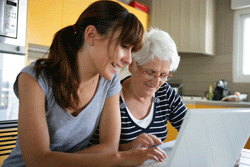 "I thank you both for helping me understand the steps and decisions I needed to make today and doing it so graciously and effortlessly. Your entire staff in the front office makes all who enter the door feel at ease and welcome, as you also do. A job well done, both professionally and socially." -- G.F.H.
"It was a pleasure doing business with your firm. And I agree that as a result I do have peace of mind having done it. Whatever happens it the future, I feel prepared for it."-- L.I.K.
"It was important to me to have my child inherit the fruits of our labor instead of the state. Your expertise in elder law and estate planning assures me that my wishes will be carried out." - R.P.