Bronx County, New York
White Plains, NY
140 Grand St #410
White Plains, NY 10601
Map and Driving Directions
Phone: 914-684-6100
Ettinger Law Firm serves Bronx County's baby boomers and senior residents from its office in White Plains. It is easy to get to our White Plains office from the Bronx on Metro North.
With over twenty years practicing estate planning and elder law, the firm's attorneys and paralegals have comprehensive experience and receive continued training in this growing and changing field of law. By stressing the importance of using trusts instead of wills, Ettinger Law Firm has helped many clients from Riverdale, Port Morris, Concourse, Belmont, University Heights and Fordham to avoid estate state taxes, probate and family disputes.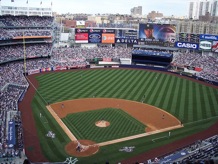 Here are some advantages of using a revocable living trust as a substitute for a will: Avoiding probate. Since trust property is a nonprobate asset, it avoids probate expense - the costs of probating the estate of a decedent who dies with a will or intestate may include filing fees, court costs, costs of will contests, expenses of challenges to creditors' claims, expenses of establishing guardianships for minor children, and most expensive of all, attorney fees. It is estimated the average total probate expense ranges from three to ten percent of an estate's gross value.
Avoiding lengthy delays. Even if a testamentary trust is included in a decedent's will, it takes time to have a trustee appointed whenever beneficiaries of the will are minors, disabled or incompetent persons.
It is not unusual for the final distribution of the estate property to beneficiaries and the closing of the probate process to take a year or more. Avoiding publicity. A will, its contents and the probate file are public records. This means anyone can examine these records to determine what property the decedent owned at the time of death and who the beneficiaries are. Vulnerable family members, especially elderly surviving spouses, may possibly be exploited by individuals who obtain information from these public records and offer to sell investments, or worthless and unsolicited merchandise, unnecessary or expensive insurance or management services.
Helps to avoid the state estate tax.
Call Ettinger Law Firm for a free consultation on how a carefully planned estate may help to protect a family's assets.
According to the U.S. Census 2008 estimate, 182,123 of Bronx County's population is comprised of persons 65 and older and increasing. Long-term care needs and choices are growing along with them. Older adults and seniors who choose an experienced elder estate planning law firm, well-connected to resources and familiar with the complex process of planning for the financial and emotional costs associated with growing older, will undoubtedly have an easier time.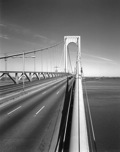 We welcome the residents of Bronx County to our free elder law seminars in Westchester County to learn about planning for "aging in place," applying for Medicaid, and protecting assets from long-term care costs.
For more information on resources for senior citizens in Bronx County, visit New York City's Department of Aging website.