Columbia County, New York
Frederic Church's home, Olana, is located in Columbia County
Albany, NY
1250 Wolf Road, Suite 225
Albany, New York 12205
Map and Driving Directions
Phone: 518-459-2700

Rhinebeck, NY (Northern Dutchess County)
6369 Mill Street, Suite 211
Rhinebeck, New York 12572
Map and Driving Directions
Phone: 845-876-6266

Ettinger Law Firm, located just North and South of Columbia County at its Rhinebeck and Albany offices, helps clients with difficult but necessary decisions about affording long- term care. It is estimated that one year in an assisted living facility in New York may cost upwards of $50,000. Nursing homes costs can easily be triple that amount. Fortunately, new options are emerging in response to these rising costs and the increase in older adult population. Columbia County's seniors account for an estimated 17% of the county's citizens.
Different types of senior programs and residences offer unique combinations of services. Here is a short list:
Home and Community Based Services - For seniors who wish to remain in their homes. Services range from help with chores to providing health care or even just someone to call and check in on a daily basis. May include respite or short term care, hospice care, or adult day services.
Senior Housing - For reasonably healthy, older adults who can live on their own but don't want the hassle of caring for the responsibilities of a home. Can also be called retirement living or age-restricted living.
Assisted Living - Helps residents to take care of themselves. Most offer meals, housekeeping, social and recreational activities, and assistance in daily living (bathing, dressing, medications). Generally less expensive than skilled nursing care. Also called managed residential communities.
Continuing Care Retirement Communities - Intended to provide a variety of services so residents can remain in one place despite changing needs, facilities include assisted living residences, independent retirement living and nursing homes.
Nursing Homes - 24-hour care of those with a chronic illness who are too sick to care for themselves, or those recovering short-term or long-term, from an illness. Generally provide meals, laundry, housekeeping, and activities in addition to nursing care.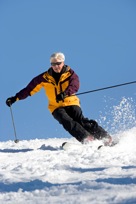 With over twenty years experience in elder law and offices at 125 Wolf Road in Albany and 6369 Mill Street in Rhinebeck, Ettinger Law Firm attorneys and paralegals have a financial and legal perspective on the growing long-term care choices confronting senior citizens in Columbia County. With the utilization of trusts and tax planning, assets may be extended to provide for long-term care whether you live in Austerlitz, Chatham, Copake, Germantown, Kinderhook, Livingston or New Lebanon.
For more information on financial senior planning for long- term care, please join us for one of our free seminars in the Mid-Hudson Valley or the Capital District. At least three times a year, the firm conducts seminars at Kozel's in Ghent and at Anthony's Restaurant, in Catskill.
For a list of senior programs and residences, contact Columbia County's Office for the Aging at (518) 828-4258.