by Michael Ettinger, Attorney at Law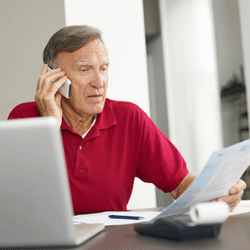 The Medicaid Asset Protection Trust (MAPT) is a technique commonly used by elder law attorneys. It consists of an irrevocable trust, usually set up by a parent of parents sixty-five and older. One or more of the adult children are named as "trustees" to manage the trust for the benefit of the "beneficiaries" who remain the parents during their lifetimes. For example, the parents retain the right to the exclusive use and enjoyment of the home and the income from all of the trust assets. The establishment and "funding" of the trust, i.e. retitling the home and the investments in the name of the trust, starts the five year look-back period running. After five years, those assets become exempt and are protected from the costs of long-term care.
Once the MAPT is established, there are certain things the parties can and cannot do. Below are a list of the "Do's and Don'ts" concerning the MAPT.
Do's