Mission Statement
To provide timely and accurate legal advice to our clients and to the community;
To assure that our clients receive the highest level of safety and security in a changing world;
To defend our clients' rights and champion their just causes; and
To see to it that those who interact with us are satisfied beyond their expectations.
"My parents set up a trust with Ettinger Law Firm twenty years ago. I have been impressed with the help and care that I received when I called with questions. I decided it was time for me to set up my own trust, so I came to Ettinger Law Firm to get it done." -- C.V.L.
About the Firm
Ettinger Law Firm focuses exclusively on estate planning and elder law. Our attorneys and paralegals work to provide asset protection and tax savings for baby boomers and senior citizens. Practicing for over twenty years and with offices in fifteen New York State locations, Ettinger Law Firm has prepared thousands of estate plans for generations of middle class families.
The recent economic crisis has redefined affluence and what people need and want in their financial lives. Every day we observe how safety, simplicity and even predictability are becoming watchwords. From our experience, we know that carefully created trusts are some of the best tools to preserve and even extend the value of your assets - even in the event of unexpected changes. Due to our focus on using trusts in estate plans, we help save countless thousands of dollars for our clients every year.
"Thanks! Doing our estate planning with you (Mike Ettinger) was an extremely comforting experience. All our questions were answered clearly and concisely. Our concerns were satisfactorily resolved and we felt better educated about trusts, wills, health proxies, etc. The final product format will make it very easy for our heirs to handle our estate with your assistance."
-- J. McD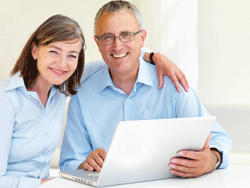 Over ten years ago, Ettinger Law Firm recognized that it wasn't enough to just design estate plans utilizing trusts. One of the most rewarding aspects of this field of law is getting to know entire families. Our relationships span many, many years.
In light of this understanding, we created The Lifetime Estate Planning Process.™ Given the pace of change in our modern world, an estate plan created today is of little value unless it is monitored every year to make certain that at the time you and your family may need it, it addresses your current legal, financial and personal circumstances.
Our trademarked process includes:
Lifetime tracking of client's estate plan so that they are notified if any changes in the law are pertinent to their plan;
A tri-annual, free review of his/her estate plans to go over changes in health, marital and asset status;
Invitations to our bi-annual Client Appreciation Breakfast; and
Subscription to our Ettinger Elder Elert, a weekly notification offering new planning techniques and strategies, some of which have been pioneered by the law firm itself, including the Inheritance Trust.
Perhaps even more crucial than the monetary savings of a well crafted and maintained estate plan is selecting a legal counselor whose focus lies in helping his clients to see their long term goals clearly. There is a lot of sophisticated planning advice out there. It can result in unintended consequences and often discounts what people really need as they encounter some of the most difficult issues of their lives. Ettinger Law Firm believes in simplicity and understanding their clients and their relationships.