Estate Planning for Pets — A Trust for Fluffy?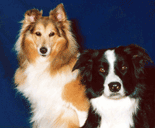 In the event of their death, many people wish to provide for the adequate care and feeding of their beloved dog, cat, bird or other pet. Until recently, this was difficult since trusts were only available to provide for humans. Now New York has enacted a statute which allows pet owners to create a trust fund for their pets and to have a trustee (which may be more than one person) to manage those funds. Below please find a verbatim copy of New York's statute authorizing a trust for your pet.
A trust for the care of a designated domestic or pet animal is valid. The intended use of the principal or income may be enforced by an individual designated for that purpose in the trust instrument or, if none, by an individual appointed by a court upon application to it by an individual, or by a trustee. Such trust shall terminate when no living animal is covered by the trust, or at the end of twenty-one years, whichever occurs earlier.
Except as expressly provided otherwise in the trust instrument, no portion of the principal or income may be converted to the use of the trustee or to any use other than for the benefit of a covered animal.
Upon termination, the trustee shall transfer the unexpended trust property as directed in the trust instrument or, if there are no such directions in the trust instrument, the property shall pass to the estate of the grantor.
A court may reduce the amount of property transferred if it determines that amount substantially exceeds the amount required for the intended use. The amount of the reduction, if any, passes as unexpended trust property pursuant to paragraph (c) of the section.
If no trustee is designated or no designated trustee is willing or able to serve, a court shall appoint a trustee and may make such other orders and determinations as are advisable to carry out the intent of the transferor and the purpose of this section.
No doubt you will have many questions about setting up a trust for your beloved pet or pets. Please call us to make an appointment to discuss this further. There is no cost or obligation for the initial consultation. In the meantime, we have established a relationship with an excellent provider for your pet. For more information please visit www.PetEstates.com on the web or call Mary Lynn Gagnon at Pet Estates (518) 663-5732.
As the owner of a collie, wire fox terrier and cockatiel, I can well understand how attached you are to your animal friends. We will make every effort to see that your wishes are carried out faithfully.