Geriatric Care Managers — Helping Seniors and Their Families Take Aging in Stride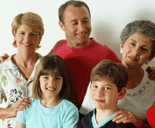 Many older adults experience difficulty in attempting to remain independent. Their families, often busy living their own lives, or being georgaphically distant, are not always able to help oversee medical care for their parents. Seniors and their families need help navigating the complex world of managed care, Medicare and Medicaid benefits, social service organizations and legal issues. A geriatric care manager (GCM) can help do just that, helping seniors maintain their quality of life. They also help the families of seniors maintain their own independence, assuring that loved ones are in safe and knowledgeable hands.
Who Needs a Geriatric Care Manager?
More and more people are now turning to GCM's, professionals who handle everything from assuring that the person is eating properly to arranging for legal and financial services. By serving as the family's eyes and ears, a geriatric care manager provides peace of mind. GCM's offer seniors and their families a comprehensive range of services with a distinctly personal touch. Their mission is to help clients maintain quality of life, independence and personal dignity by carefully assessing their needs and providing the most desirable, yet cost-effective solutions...and closely monitoring progress.
As one senior friend put it...."I am 76 and still work full-time. I'm trying to figure out Medicare, Medicaid, managed care...and the rest of my life!" Whether you are managing your own life or that of a loved one, you have learned that the golden years are fraught with complex financial issues, worries about day-to-day living and most importantly, serious concerns about health and well being. This is precisely why seniors and their families consult GCM's. From the first assessment to long-term care management, they become your partner in care. The decisions you face are many and every one is important. Your GCM will help you find and evaluate all options available so you can make the choices that are best for you.
Are Geriatric Care Managers Affordable?
GCM's often save thousands of dollars for their clients by providing an alternative to nursing homes and by reducing hospitalizations through continuous medical monitoring. In addition, they direct their clients to elder law attorneys and financial specialists who are often able to save them money by providing proper estate planning and assisting with optimizing Medicare/Medicaid benefits.
Aging With Dignity in the Home
The primary goal of a GCM is to allow older adults to remain in the comfort of their own homes, even though they are not capable of caring for themselves. GCM's often integrate adult day care programs into the lives of elderly persons to provide recreation and enrich their social environment.A GCM provides ways and means to a positive alternative to nursing homes, relieving the spouse, parent or relative of the intense demands of caring for older family members. They fully assume all responsibilities in monitoring and coordinating the various aspects of the older person's life. The close interpersonal relationship that develops between the older person and the GCM greatly reduces the elderly person's sense of isolation and vulnerability.
Evaluating appropriate living arrangements and needed supportive assistance are among the many services GCM's offer. Additionally, they provide comprehensive assessments, psychological screening, arrange for and monitor in-home help, and engage in support services such as crisis intervention and family counseling. Geriatric care managers may also assist with relocating an older person to the best possible setting. They serve as a link between families who are separated by long distances from their elderly loved ones. Ultimately, it is the goal of a GCM to allow the older person to maintain his or her independence and sense of dignity.
Act Now Don't wait until your family situation deteriorates into a crisis. Use the professional geriatric care manager to help take the pressure off of the family. We will be happy to provide a referral.