Greene County, New York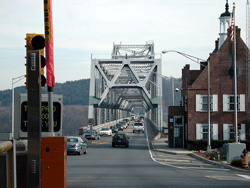 With offices neighboring Greene County, in Rhinebeck and Albany, Ettinger Law Firm has over twenty years experience helping New York State residents with their Medicaid applications. Because the process can be time consuming and even frustrating, we recommend that you gather the necessary information well in advance. With the help of elder law attorneys who know their way around the complex rules of Medicaid eligibility, completing and submitting an
application for Medicaid benefits
should not be an overwhelming experience.
Below is a list of the paperwork that you will need for a Medicaid application:
Original birth certificate, passport or Social Security confirmation.
A copy of naturalization papers if applicant was not born a U.S. Citizen.
A Social Security Card.
A copy of Medicare and secondary health insurance cards. If health cards are unavailable, the policy or statement from the insurance company.
Verification of all life insurance policies and their face and cash values.

If a spouse is deceased, a copy of his/her death certificate.
If the applicant is married, a copy of the marriage license.
If the applicant is divorced, a copy of the divorce decree.
A copy of all burial plans and prepaid funeral arrangements.
Verification of Social Security benefits received (copy of a current award notice and/or cancelled Social Security check is acceptable).
If the applicant still owns a home, a copy of the deed.
If the home has been sold on or after January 1, 2006, verification that the home was sold at fair market value, with a statement from a real estate agent.
Financial statements for all investment accounts in the applicant's name from January 2006 until the present, including all those closed or transferred.
All pages from bank statements from January 2006 until the present, along with a verification of Origin of Deposit (where the money came from) for any transaction of $1,000 or more and any withdrawals for any transaction of $1,000 or more. Verification of the gross amount of a pension received (such as a current award notice or check or statement from the source or a payor)
Federal income tax returns for the year 2006 through the present, including copies of all schedules and attachments. If a return hasn't been filed for any of those years, a NO FILE letter must be provided from the IRS.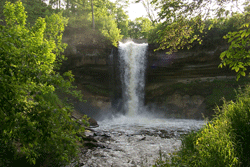 For assistance on Medicaid planning to cover the cost of long-term care, please
contact Ettinger Law Firm
in order to schedule a free, no-obligation consultation.
Ettinger Law Firm also assists senior citizens and baby boomers living in Coxsackie, New Baltimore, Lanesville and Freehold in determining whether or not an estate plan is necessary. With the innovative use of different kinds of trusts, taxes may be avoided, assets protected and probate court avoided.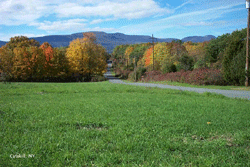 The
3rd Judicial District Surrogate Court
, located on 80 Woodland Avenue in Catskill, has jurisdiction over the administration of Greene County estates. Our attorneys and paralegals are dedicated to keeping our clients' property out of this court so that their beneficiaries receive their inheritance as quickly as possible.
Greene County typifies New York State's natural beauty in all four seasons, from the Northern Catskill Mountains to the Hudson River and the valley in between. It is a wonderful place to retire -- for sporting activities and/or for just enjoying its limitless natural splendors. For information on community activities for seniors living in Greene County, please call (518) 943-5332 or
click here
.