Rensselaer, New York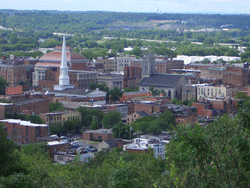 During the past twenty-five years health and medical advances have increased the lifespan of our nation's population, thereby creating a new field of law known as "elder law". The elder law attorneys at Ettinger Law Firm have been trained to provide legal services for the aging population of Rensselaer County. They have served New York State senior residents for over twenty years, recognizing that while trusts are an essential part of estate plans, they must also include financial planning for future disability and long-term care needs.
Definition of Long-Term Care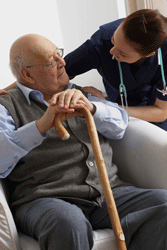 Long-term care provides a wide variety of services for older adults with a chronic illness, disability, or cognitive disorder. Medical problems limit a person's ability to function independently and perform the six "activities of daily living." New York State Medicaid defines these activities as bathing, eating, dressing, toileting, continence and transferring (moving in and out of bed, chair or wheelchair). In most cases, the elderly receive long-term care services in their homes, but they are also cared for in nursing homes, adult day care centers and assisted living facilities in Rensselaer County.
Need for Long-Term Care
The need for and financing of long term care has become one of the most serious concerns of Rensselaer's County's older adult population. The questions each person must answer are:
How soon must I plan for long-term care before the actual need arises?
How will I pay for housing, health, and medical expenses during the last years of my life?
How much inheritance, if any, do I want to leave to my family?
Medicaid, a Federal and state run program, can help pay for long-term care. Most of us have worked hard to be able enjoy our Golden Years. Having to worry about eventual long-term care costs is too stressful. By planning for them today, you can eliminate much of this anxiety so that vital activities can be enjoyed and realized.
Rensselaer County is located in the eastern part of New York State. The eastern boundary of the county runs along the Vermont and Massachusetts borders. The city of Troy, which is located on the western edge of Rensselaer County of the eastern bank of the Hudson River, is the county seat. Troy, along with Albany and Schenectady, form the region called the Capital District. Through much of the 19th and into the early 2th century, Troy held the distinction of being not only one of the most prosperous cities in New York State, but in the entire country. Troy is home to Rensselaer Polytechnic Institute, Russell Sage College, Hudson Valley Community College and Emma Willard School, and is considered the hometown of Uncle Sam.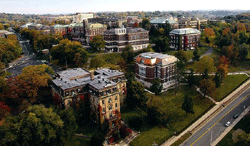 For a free, no-obligation consultation on Medicaid planning, contact Ettinger Law Firm at either their Albany or Saratoga offices.